Interested in recipes from my blog?.
Cooking made simple
"I believe that everyone should be able to cook delicious quality meals for their family"
Check out the blog, over 400 recipes. Breakfast, lunch, dinner and everything in between.
click here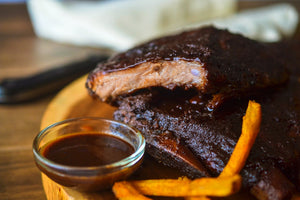 Something for everyone
"You don't always need animal protein to create a delicious and hearty dinner" 
Check out this vegetarian/vegan option Savory Curry oatmeal bowl with mushroom bacon!
Click here